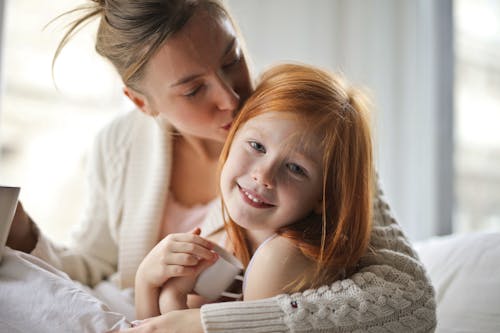 Kids of this 21st century are very smart. And hence, parents of this century also need to be smarter. Gone are the days of "Traditional Parenting". Now is the time to develop a stronger bond with the kids since childhood. 
Understanding kids and their emotions have become vital today. Treating them with equal respect not yelling or shouting, at times making them understand by putting yourself in their shoes is very important. 
Parents should keep kids calm which in turn results in a calmer and healthy mind for kids.
The environment, the upbringing, the society has changed tremendously and you have to change too. Adopt the new techniques of Parenting so that the child is happy, feels cared and loved.

Here are a few techniques to keep kids calm that will help you to grow better;
Listen to your Child
Most parents follow the method of Traditional Parenting, which means, we treat the child as an object, we want them to listen and obey what we say. 
"I am the parent and I get to raise my child my way".
 But is this the right attitude or mindset towards them?
Why not, we have been brought up like this, so what's wrong?
So the answer is all is wrong, this is not the era of Traditional Parenting it's time for us to change to Modern Parenting. 
In Fact, this was my plan for my child. I thought my traditional behaviour would probably land her on the right path. But I was absolutely wrong. 
Forcing kids to listen to you doesn't work. We are causelessly creating a negative impact on their developing mind. We wouldn't like to be forced right? Same is with the kids.
Be flexible, respect their decision in return you will build stronger bond with your child. 
For example, if the child doesn't want to go to preschool today or wants to skip an online session (unless it's not an important day) or wants to eat something unhealthy, it's ok to spare them a day for their happiness for their smile.
Be there for your child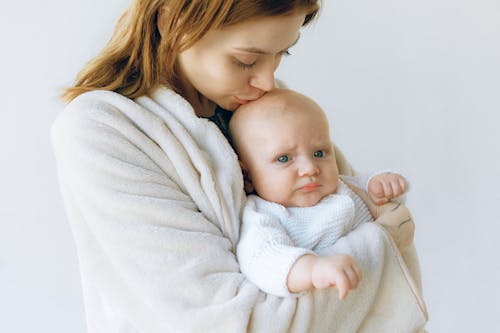 When required give utmost attention to the child. Being a kid they like to be pampered, we cannot leave them unnoticed or neglected when they are actually struggling with something. When you see them struggle, offer them help so they know you care, you are not being ignorant. 
Get involved with them in activities, let the child lead you follow them. This will also boost their creativity and their ability to think. 
Hug them, kiss them, show your presence to them. Give them the desired warmth and love they demand for.
Taking your kid for a walk or in the garden also helps in strong bonding with the child. You as a mother get as much time to spend with the child. Do take all the safety measures while taking the baby out.  Being a Mom I have always used Strollers and bassinet for my child. Baby strollers are very helpful in traveling. I am sure all moms will agree.
Stop Shaming or Victimising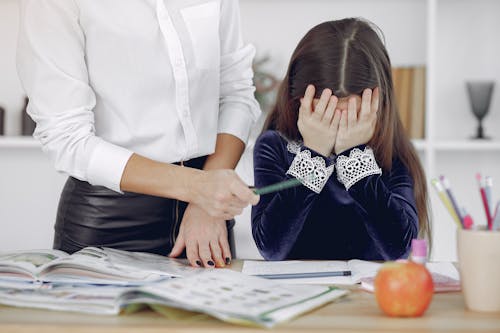 It is very important to be a peaceful parent for the healthy mental development of a child. Avoid using words like "it's your fault", "I told you", "I said so" which could be demeaning for a child. 
If we are angry, it doesn't give us a license to yell or shame the child. It's important to learn the technique of anger management which will help in staying calm. Ask your child what made them behave so. This is also called Hard Parenting.
Stop yelling and start connecting with the child this will help to keep kids calm mentally. Stop the controlling methodology on a child. A mindful approach is very important. Handle their tantrums with peace.
Boost Kids Self Esteem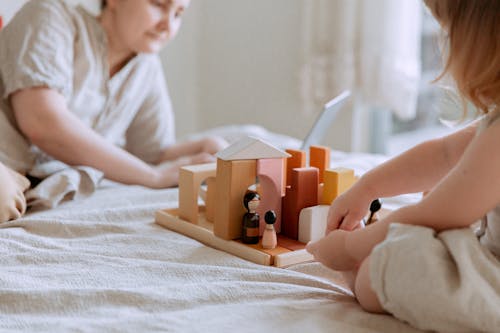 Boosting the child's self-esteem has become a proven method of being confident. 
Every child is different. Hence raising techniques with every child will also differ. Stop comparing the child. What works for others might not work for you. We need to build our own way to handle the child. Since you know them better than anyone else. This might also lead to, the child will start feeling they are not as good as other kids (self-comparison).
Stop criticizing the child. They are doing everything to the best of their ability. Their motivation to do something should be enough for a parent. 
Punishing, threatening, scolding, yelling in the name of discipline doesn't work today. This might indirectly affect the child's mental development, confidence, and self-esteem.
Encourage creativity in the child. Creativity is literacy in today's day and age. With creativity, thoughts flow in the mind. It also boosts the brain in a way. It keeps the brain active and an active brain is proportional to confidence, and confidence is directly proportional to self-esteem. 
Let the child feel liked and accepted. Praise them, appreciate their efforts and value it which will keep them focused and determineding to do it better will be the driving force for them within
Self Esteem helps the kid to learn ad cope with their mistakes. It keeps the child motivated, also indirectly they build, "the try again attitude" in them even if they fail. Which results in self-improvement in each section of life. 
Make Communication Priority 
Communicating is the best way to keep the child happy and build connection. Connecting with the child is the root of a healthy relationship. 
It will make the job easier to have the kid listen to you. When communicated, kids understand you and your feelings better. Acknowledge the kids feelings. Try and see the situation through their eyes. 
Playing with a child is the best way of connecting. Help the child in doing small activities. Do not ever leave them unheard. 
As a parent, we do our best and should continue to do so. More than considering
a complicated or challenging task, enjoy every bit possible and we will have lots of moments to cherish.